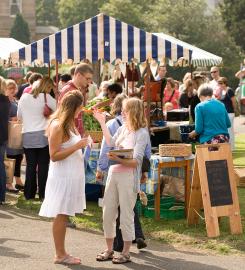 There may be legal restrictions already placed on a property, for example, in the form of title conditions.  The current owner ought to have this information in its title to the property.  The owner's title will be recorded in the Register of Sasines or registered in the Land Register of Scotland.
These title conditions may determine how a property is used and can be an obstacle to the feasibility and viability of a project. A guide to what to consider when checking property titles can be downloaded at the bottom of this page. 
It is also imperative that any licences to operate from the property are obtained, if appropriate, as well as planning permissions, eg for use.  
Types of Interest:
Ownership

This gives a right to use the property as the owner sees fit (subject to planning consents and the above title conditions, for example any right of way or outstanding standard security over the property (mortgage)).

Grant of a lease

This could be a shorter lease, or a long lease of up to 175 years. A longer lease will often require payment of a premium, and may also include a requirement to pay a ground rent to the owner (this is sometimes a nominal sum). 

Assignation of an existing lease

This is the acquisition of a previous tenant's interest in a lease (known as an assignation). Where a lease is being assigned, there is often less scope to alter the original lease terms.

Licence

If an agreement to occupy fulfils all the requirements of a lease, ie parties, term, rent and premises, technically, in Scots Law, it is a lease, however, "loose" arrangements and short term agreements (often between 6 months and 2 years) are often called licences to occupy. A licence tends to be most often used with a building occupier who does not have exclusive access to the space, for example where a couple of desks are let out in an office, or in managed workspace where tenants can be moved about if necessary. The terms of this type of agreement are generally 'easy in easy out' requiring relatively short notice to terminate by either landlord or occupier (often a month).