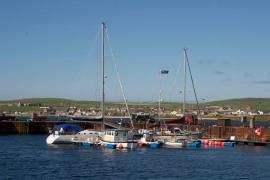 A key legal issue in asset development and transfer projects is the establishment of new organisations. If a new organisation is required, advice will be needed on its legal structure.
There are many reasons why a new organisation may be required to take ownership of an asset project either before or after it is improved or developed, for example:
There is no other organisation that can acquire a suitable interest or stake in the ownership of the land and buildings involved.  For example, some projects have the objective that any housing they develop should be kept affordable in perpetuity. To do this requires the organisation to have ownership of the land and buildings involved.
There is no other organisation that can enable the degree of community control of the project - through formal membership or share ownership of the organisation - that is required. 
There is no other organisation that is willing or able to take on the implementation of the project due to their legal structure and powers, their lack of track record or financial strength. Charities for example may have to set up trading subsidiaries in order to undertake a project.
If a new organisation is required, deciding what kind of organisation is needed will often focus on capturing and protecting any value from the development and acquisition of the assets in question for the benefit of stakeholders into the future - this may mean considering a specific kind of legal structure to achieve this. Similarly if an asset is in need of refurbishment or development in order to be viable and sustainable, only specific kinds of legal structure can accommodate this.
There a number of legal structures that can be looked at depending on the specific circumstances of an asset project.  The most important thing before the options can be evaluated is to be clear about what the asset is to be used for and what your organisation will be doing with it, both in the present and into the foreseeable future.
There are several different legal forms that can be considered and there are now a large number of resources developed from experience by other Development Trusts and Social Enterprises that can be used to explore the issues before formal legal advice is taken. Sometimes projects can involve the creation of a linked set of organisations working in partnership to achieve project objectives and fulfil the requirements of investors and funders.
Potential Legal Structures for Community Based Organisations
Companies Limited by Guarantee (with or without charitable status)
Community Benefit Societies  
Cooperatives
Community Interest Companies
Scottish Charitable Incorporated Organisation
Note that a SCIO must be stated to be so in any documents issued and signed on behalf of the SCIO - details in the Charities and Trustee Investment (Scotland) Act 2005 and the Scottish Charitable Incorporated Organisations Regulations 2011.  Equivalent provisions apply to Community Benefit Societies who must state their charitable status if such is not part of their name (Co-operative and Community Benefit Societies Act 2014).
Key issues to consider when choosing a legal structure for a new organisation is what the project and its stakeholders think about:
Members - who are they and what do they get to decide?
Will membership be open to organisations as well as individuals?
Will the organisation employ staff who will also be members?
Will the services provided by the organisation only be available to members? 
Conflicts of Interest
Trading 
Payments of dividends 
Use of profits and surpluses
Limiting liability 
Fundraising for grants
Powers to borrow money
Involvement of volunteers 
Ability to sell interests in land and building assets and on what terms 
Whether to take advantage (given other project objectives) of the tax and fundraising benefits of being a charity? 
the requirements of the Community Empowerment (Scotland) Act 2015 and the Land Reform (Scotland) Act 2003 (as amended) that community transfer bodies wishing to take title to an asset by way of asset transfer or community right to buy must be either a SCIO, a BenCom or a company.  (Section 34 of the 2003 Act as amended by section 37 of the 2015 Act, and section 80 of the 2015 Act)
Having a view on these issues will provide the basis of a much more informed discussion with a legal advisor.