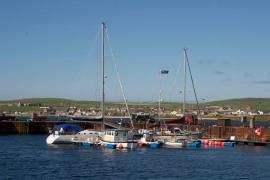 Experience from the Promoting Asset Transfer programme has found that community asset projects have a greater chance of succeeding if there are 'Project Champions'; people prepared to take on the role of promoting the project to people outside your group and developing good partnerships with them. They will also be the people who can motivate everyone in your team to work together to achieve the project objectives.
A good champion will look to ensure the right support is provided at the right time to both the organisation that wants to take ownership of an asset and to its current owner.  In practice this might involve clarifying problems and uncovering solutions to these, for example through mediation when there is a conflict. It may also be about acknowledging the value of the different skills and input that each person brings to the project, so as to ensure that they stay involved and committed. A good leader doesn't 'do' everything; instead he or she needs to be skilled at co-ordinating and supporting others to fulfill their roles.
It is important that everyone involved in the project can agree on one person who will take responsibility for communicating with those inside and outside the organisation, motivating the team, and mobilising resources in support of the project.