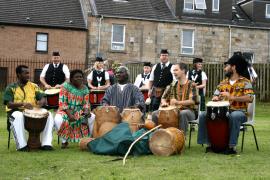 There are numerous websites providing funding information and it is often hard for groups to know where to start. To help you navigate your way to find the most suitable funds for your project we highlight below a funding information website which our advisers have used and have found  to be up-to-date, well laid out and helpful. It is by no means exhaustive and we will be adding to the list any others we come across.
Funding Scotland - From small grants to funding for big capital projects, this website helps find funding from over 800 different funders that assist Scottish based community groups.
Skye and Lochalsh Community Toolkit is produced by Skye & Lochalsh Council for Voluntary Organisations - an excellent website with plenty of information on all aspects of fundraising, making applications and funding sources.  
Other sources of Funding information:
Newsletters: Local Authorities and 0rganisations that support particular "communities of interest" often produce newsletters with funding and other information. You can sign up to have these emailed to you.
Publications eg SCVO Scottish Directory of Funding for Third Sector Organisation. 
Local and national support organisations eg SCVO, Local Rural Partnerships, Councils for Voluntary Services(CVS) etc will usually  be able to help with funding information and applications