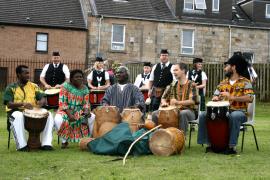 Any project will have a range of options to secure finance for its implementation, but it will depend heavily on four things:
a) The nature of the organisation intending to take ownership - its legal structure, aims, history, track record and experience
b) The project - what kind of asset development project is to be financed
c) How much finance is required - some types of finance are only available in small or very large amounts
d) When the finance is needed - some types of finance are only available for spending over a specific period or when the project has got to a certain stage (for example after planning consent or agreement to ownership has been secured)
a) The nature of the organisation
Some types of organisation will not be eligible for some kinds of finance. The Table shows the effect of legal structure on access to some kinds of finance. If the asset project involves the establishment of a new organisation the effects on the potential finance available for the project need to be considered when choosing the legal structure.
Legal structures and finance

Legal Structure

Can register as a charity  

Can access debt/ borrowing

Can access equity/issue shares

Company Limited by Guarantee

✓

✓

x

Company limited by shares (private)

Unlikely

 ✓

✓

Company limited by share (public)

Unlikely

✓

✓

Community benefit societies

✓

✓

✓

Co-operative Society

Unlikely

✓

✓

Community Interest Company

x

✓

✓

Scottish Charitable Incorporated Organisation (SCIO)

Compulsory

✓

✓
Lack of track record and funding often constitute barriers to new organisations who are trying to develop a project, even with the support of their community and other stakeholders.
This can be overcome by paying particular attention to the detail and quality of the project feasibility process, the visible support of project stakeholders, and the development of the project business plan. This can go some way to improving credibility with finance providers of all kinds.
b) The project - what it is that is being financed
Some finance is only available for certain kinds of projects like workspace or health related projects. Other uses such as housing will also have specific requirements to secure capital funds.
In addition the project objectives may mean that you want to limit the amount of loan finance that the project uses so that all the income in the project can be applied for community benefit. Alternatively, a of mix of very commercial and high value uses (retail/private market housing) may be useful to help you secure the less viable uses (community leisure uses) so that the need to borrow and the need for grants can be limited.
The initial assessment and feasibility process will allow stakeholders and landowners to be identified who are able and prepared to sell land and buildings at less than market value that can then be developed to meet community needs and be viable and sustainable. This is often the key to project viability and can help to minimise the costs of the development and implementation of the project and minimise the need for all types of finance.
c) How much finance is required?
You need to think carefully about how much finance you require and the best places to look for it. Some types of finance are only available in small or very large amounts and will come with their own conditions and restrictions, so a thorough investigation of the possibilities will be required. Case studies of different funding 'cocktails' that groups have used are available.
You should carefully research what finance options are available and consider their relevance and applicability to the project. Case studies can also be used to see how other organisations have secured finance to develop and implement their projects.  
d) When the finance is needed
As part of project planning you will need to look at the amount of time that will be needed for each stage of the project and the order in which tasks can be implemented.  
These will provide the basis for planning when resources will be needed for each task. This is an important part of the project financial planning since it will be necessary to ensure that contractual obligations (eg having resources available to pay professionals, contractors etc) are met as the project proceeds.
This information can then be used to inform the development of the project cash flow for the business plan.
Types of finance available:
Grants

These are non returnable funds provided for projects.

Grants available from central and local government may be affected by European State Aid rules. That is when the grant is considered to give the receiving organisation an unfair competitive edge on other business organisations. This is illegal and specific advice is often needed to ensure that projects do not fall foul of the regulations. COSS has produced a useful summary information sheet (see download at the bottom of the page) to help community groups understand how State Aid rules could affect funding they may receive from 'the public purse'.

Grants from Government funding programmes may also come with conditions related to the development of the project (tendering etc) and the community benefits that are planned from its implementation. Grant conditions may also affect the use of any revenue generated by the project in the future and may require re-payment or "clawback" of the grant.

This type of funding may be limited for organisations which are not registered charities or do not have charitable objectives.

Equity

Equity finance is risk capital invested in a business for the medium to long term in return for a share of the ownership and sometimes an element of involvement in the operation of the business/organisation. The rate of return payable to investors depends on the underlying performance of the project: some investors may require higher returns for this uncertainty.

Equity finance can come from organisations' reserves or through a joint venture from other project stakeholders or from venture capitalists or business angels, who may also offer management expertise as well as money.

Equity can also be raised through a public offer, to individual or institutional investors, to invest in a company. The process of raising money publically is understandably highly regulated to protect potential investors. As a consequence this route is not usually available to organisations unless they have a successful track record and can afford the substantial transaction costs involved.

One Institutional form, a Cooperative and Community Benefit Society, is exempted from the legislation governing public offering and can in consequence, subject to following certain rules and principles, raise money publically at a lower cost. The exemption is granted due to the community benefit of the underlying project and the investors should not therefore be investing primarily for financial return. All investors must become members of the Society and which must be governed on one member one vote rules. An increasing number of local people have been using this "Community Shares" route to raise equity finance. (see www.communityshares.org.uk)

This has sometimes helped lever in significant additional grant and loan funding. See table below comparing Cooperative and Community Societies and private companies limited by shares.

| | |
| --- | --- |
| Community shares in co-operative and community benefit societies  | Company shares  |
| Maximum £20,000 limit on individual shareholdings  | No maximum limit -one person can own all the shares in a company  |
| One vote per shareholder, which means that decisions are democratic | One vote per share, which means a majority shareholder can make all the decisions |
| Can only pay limited interest on shares, "sufficient to attract and retain the investment" | There are no legal limits on the dividend rate paid on shares |
| Interest on shares is paid gross of tax. It is up to investors to declare this income to HMRC | A tax-credit of 10% is deducted from all dividend payments on company shares |
| Shares can be cashed-in ('withdrawn'), subject to the rules of the society | Shares cannot be cashed-in. Shareholders must find a buyer to whom they can 'transfer' (by selling) their shares |
| Shares can go down in value, but they cannot increase in value above their original price | Shares can go up or down in value, according to the price the buyer is willing to pay and the seller is willing to accept |
| If a society is wound up, some or all of the money that is left, after shareholders have cashed-in their shares, will be given to an organisation with similar aims | If a company is sold or wound up, any money that is left is distributed in full to shareholders, according to how many shares they hold |

Source: Baker J (2010) Community Shares Investors Guide 2010

Loans

These are funds made available over a set period. The main loan has to be repaid as well as the costs of the loan (interest) with an agreed repayment schedule. They come in a large range of shapes and sizes have very varied rates of interest and there are fees to pay when they are arranged.

Some loan funds require security to cover the loan by way of a charge on the property involved. Fixed charges (called standard securities) are registered in the Land Register or Register of Sasines and both fixed and floating charges are registered at Companies House.  

Some loans are ranked below others in terms of priority of repayment and others may operate more as "risk capital" see Equity above -this is sometime known as "quasi-equity".

Lenders range from the mainstream commercial banks (some of which specialise in lending to the not for profit sector) to Community Development Finance Institutions or indeed other stakeholders who may offer some concessionary terms because of their own social objectives.

Bonds

A bond is a loan in the form of a legal agreement between the organisation that issues it and the bondholder and as such may be sold from person to another. The agreement includes information about the amount of interest to be paid, and when it will be repaid in full. The bonds that Government issues to finance the public debt are known as gilts and are often used as benchmarks for other bonds. Bonds are used by the public sector and larger commercial companies, but up until recently have been rarely used in the third sector. The exception is some large housing associations.

Organisations that are not legally able to offer shares (or do not wish to as it often confers powers to shareholders) may consider bonds.

Some social finance experts are beginning to structure borrowings that they describe as "bonds": these are often targeted at high net worth individuals and organisations who are prepared to forego interest payments on their investments, the name bond is used for mainly marketing purposes. More recently the idea of social impact bonds has been developed - these usually rely on a contract with Government that agrees payment by results (eg reducing youth offending) - social finance experts are seeking to raise long term operating funding from investors against these contracts.

Patient Capital

This is the name that has become associated with loan and grant combinations which take a long term view of the development of community based organisations and their activities.