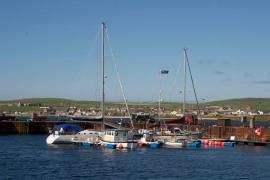 Local Development Plans (LDP) are currently the mechanism by which Single Outcome Agreements are implemented by the Community Planning Partnerships. Many already have these in place. The draft bill outlines the statutory requirement in Part 2 to replace LDP with Local Outcome Improvement Plans.  The accompanying policy document states
"2.1. The purpose of the Bill is to remove barriers and make it easier for communities to achieve their goals, by giving communities clear rights to play a more pro-active role, and placing clear duties on public sector bodies to engage with communities and to respond to their requests. "
2.1.1 Part 2 of the Act states:
(5) A community planning partnership must - 
(a) consider which community bodies are likely to be able to contribute to community planning,
(b) make all reasonable efforts to secure the participation of such community bodies in community planning, and
(c) to the extent (if any) that such community bodies wish to participate in community planning, take such steps as are reasonable to enable the community bodies to participate in community planning to that extent.
Scottish Government public bodies currently determine the direction of community plans through the process of Local Development Plans ;Traditionally, each Local Authority in Scotland has a Structure Plan and Local Plan(s)
A local plan is a document that sets out how places should change and what they could be like in the future. It says what type of development should take place where, and which areas should not be developed. It sets out the best locations for new homes and businesses and protects places of value to people or wildlife.  The plan also helps development to take place quickly by describing how any new or improved facilities, such as roads, schools and parks, will be provided.
Community Involvement in Development Plans re Scottish Government policy: 
Community Engagement must be meaningful and proportionate;
Community Engagement must happen at an early stage to influence the shape of plans and proposals; and
It is essential for people or interest groups to get involved in the preparation of development plans as this is the place where decisions on the strategy, for growth or protection, are made.
Development plans will go through two stages of community engagement. First planning authorities must seek views on a Main Issues Report, then they will invite formal representations on a Proposed Plan. Neighbours of significant proposals in Proposed Plans will be directly notified by the planning authority.
Every year each planning authority publishes a Development Plan Scheme which sets the timetable for plan preparation. The Scheme must include a Participation Statement, which sets out how and when people can get involved in plan preparation. These can be found on Council's websites.