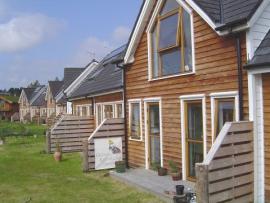 Public bodies are often asked to assess proposals and implement plans based on the social value or best value of a service.  This is difficult when much of what they do is driven by financial contraints.  
Best consideration is the term used to get the most financial benefit, either from a sale of an asset or from the cost of delivering a service.
Best value is assessing whether the social and environmental benefit provides a stronger case than financial consideration alone.  
Measuring Social Value methods can clarify these issues when included in planning processes.
Experience to date shows that it is often not practicable to establish the monetary value of many of the wider benefits likely to arise from disposals at less than best consideration. While practitioners of methodologies such as Social Return on Investment (SROI)  and LM3 (Local Multiplier 3) have argued that the monetary value of most kinds of social or economic benefit can be arrived at, in many cases the costs of commissioning such studies (whether borne by the relevant authority or community organisation) are unlikely to be justifiable in comparison to the likely value of the benefits. This is particularly true when a community group will be taking on a facility and developing new services.  Groups may find using the Big Society Capital Outcomes Matrix useful 
Therefore, a proportionate approach is recommended based on: