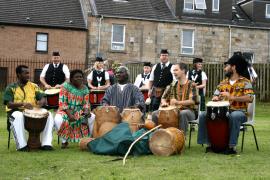 To help community bodies identify assets that may be available through asset transfer, section 94 of the Act requires each relevant authority to establish, maintain and make available a register of land which it owns or leases ―to the best of its knowledge and belief. 
As part of their feasibility and options appraisal process and for project development, communities should refer to the registers for relevant authorities in their area. This will enable them to  identify ALL potential assets suitable to deliver their intended project.  The Community Empowerment Act allows eligible community organisations to submit an Asset Transfer Request for ANY asset owned by a relevant authority not just those deemed available and surplus by the authority. 
What must be contained in Registers - Effective asset management systems are an essential part of financial management by public bodies. However, it is recognised that the ownership and boundaries of land are sometimes unclear, especially where records are old and land has changed hands by statutory powers or reorganisation of public bodies. The legislation therefore does not require relevant authorities to make checks or confirm title before publishing information in the register of land.
The Scottish Government has committed to improving the accuracy of information about land ownership, and is seeking to have all public sector land included on the Land Register by 2019. The process of undertaking voluntary registration will, over time, also improve the accuracy of information held by public bodies and published in their register of land. However, the two processes are not formally linked.
Relevant authorities will already hold the information which is required to be included in the register of land, in their asset registers held for accounting purposes and in property management systems. In some cases the information may already be published as part of a publication scheme under the Freedom of Information (Scotland) Act 2002.
It is for each relevant authority to determine whether a particular property is required to be included in the register, depending on the individual terms of ownership or lease in each case.  The Act requires that the register must be maintained. It will be in the authority's interest to keep the register current, to avoid enquiries about properties they no longer own.
You should check the Relevant Authority website for the Register of Assets.  For example: