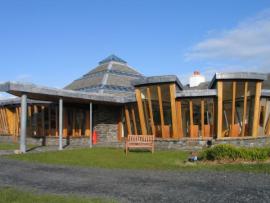 Part 5: Asset Transfer
This gives eligible community bodies a right to request to buy, lease, manage or use land and buildings belonging to local authorities, Scottish public bodies or Scottish Ministers. 
Relevant authorities will be required to publish a register of the land they own or lease, to help communities identify suitable property.
The community body must set out what it plans to do with the land and what benefits it will bring.  The authority must consider, amongst other things, whether the proposals will improve economic development, regeneration, health, or social or environmental wellbeing, or reduce inequalities.  The benefits of the community body's proposals must be compared to the benefits of any other proposals, including continuing the current use or sale on the open market.  The presumption is in favour of the community proposal  unless there are reasonable grounds for refusal. 
The Act does not say whether the community body should pay full market value for the property or should be allowed a discount.  The guidance includes advice on the assessment of non-financial benefits.
Part 5 came into force on 23 January 2017 and applies to ALL assets owned by Relevant Authorities, listed in Schedule 3 of the Act, not only those assets deemed surplus.
The Scottish Government guidance notes have been prepared for both community bodies and relevant authorities to support implementation of the Act.
There are two parts to the Scottish Government Guidance: 
For Relevant Authorities (download below)
For Community Groups (download below)
Both sides should read both sets of guidance notes to fully appreciate the intentions of the Act and the way it is expected to be implemented.  There are also example forms and letters provided as part of the legislative process.  Flow charts are used in the guidance notes to help understanding of the process and to assist relevant authorities in introducing Asset Transfer Policies.