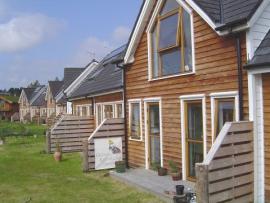 It is important that there is a clear definition of what a community group is, and recognition that there will be different types of groups wishing to take on assets.  As indicated in research by the Joseph Rowntree Foundation these will vary from "stewards" who just wish to maintain a building and have it open for community use to "social entrepreneurs" who aim to run social enterprises which deliver services to their communities.
Understand what the Act states constitutes a community group for different types of tenure requested –constituted, democratically-run, open to all and accountable to a recognised  community
Be clear about how you will differentiate between the types of groups and the differing levels of support you might need to give them. Consider this within the context of competing bids from different community groups.
The Community Empowerment (Scotland) Act 2015 sets out the type of organsiation that is an eligible body for different types of tenure if transfer it to take place under the legislation.  See Part 5: Asset Transfer for more information.