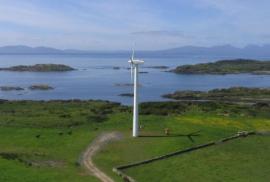 Where a relevant authority is considering an asset transfer request, it may be usful to prepare an internal business case for the asset.  The purpose of the business case is to:
Test and demonstrate best value for money
Provide a clear audit trail enabling the relevant authority to evidence that it has acted reasonably and with due regard to its fiduciary duty.
However, it is recommended that the extent of the business case should be proportionate to the complexity and scale of the particular case.
The business case report
This will usually set out:
The strategic context including: corporate strategic objectives, spatial plans and property asset management plan and how the transfer will assist in achieving these
The anticipated benefits in qualitative terms and  monetary terms where possible
The sale price likely to be received from the community organisation
A value-for-money statement
Any special consents likely to be required by the local authority
Any specific terms and conditions that the local authority may wish to attach the transfer of the property
The recommended course of action (ie approval to progress the disposal).
Checklists of the information that may inform the business case report are given in Appendix A to 'Disposal of Land by Local Authorities (Scotland) Regulations 2010 – General Guidance'.