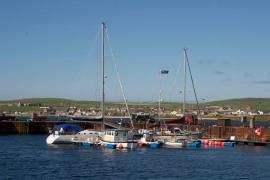 Registered charities (including SCIOs) and Community Interest Companies have an 'asset lock' – a set of clauses that restrict the distribution of assets. Asset locks tend to cover assets during operation and dissolution of the organisation, and in general restrict their distribution to private interests or use for anything other than the organisation's charitable or community purposes.
Where the acquiring body has an asset lock within its governing document that is subject to regulation, there is usually little to be gained from imposing clawback provisions or restrictions on use. In the case of registered charities, conditions may be in conflict with maintaining its charitable status and unworkable in practice, as the duty of the Charity's Trustees is first and foremost to use the charity's assets for purposes that are solely charitable. Such conditions may be considered by OSCR to compromise the charity's independence and therefore threaten its status as a charity.
For other types of body, it is recommended that clawback conditions be time limited to reflect the value of public benefit delivered from the asset.