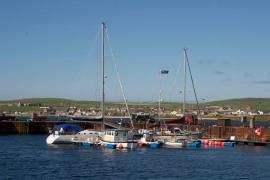 Clawback is a general term referring to title conditions used to safeguard the financial interests of an authority.
Typically it can cover:
whether, when, how and to whom assets may be sold on
change of use
liquidation or winding up.
Clawback can be imposed through a charge or a legal condition being placed on the asset transfer. Conditions can range from a need to consult before disposal, to reimburse any grant or discount given, or to provide the local authority with a share in any increase in value on disposal or due to any other material change in circumstance (generally a change in use in planning terms) relating to the property. When a legal condition is placed on an asset transfer it is often referred to as an 'economic development burden'.
Clawback conditions can be structured in various ways such as:
timing: they can be time-limited, in perpetuity or triggered on a specific date
value: they can relate to original value, market value or another fixed price
they can be inclusive of interest, index linked or depreciating
they can relate to the delivery of outcomes or to the asset itself.
It is important that any use of clawback provisions complies with Government guidance i.e. is "flexible and imaginative and should not create barriers to wider policy objectives" (HM Treasury, 2006). A list of factors to be considered in drafting clawback conditions, and guide to options for structuring them, can be found in HM Treasury's 2006 'Guide to Protecting Public Investments' (see below).
If a charge is to be imposed, the mechanism used is a standard security (see below), a statutory form of charge introduced in Scotland by the Conveyancing and Feudal Reform (Scotland) Act 1970 ("the 1970 Act") and the only means of securing a debt over land/heritable property in Scotland.
Conditions can be imposed that give the local authority first right of refusal over the property should the community organisation look to dispose of it for any reason (usually before it is marketed to anyone else). These are commonly known as 'pre-emption rights' and can be structured to take effect, for example, when planning permission is applied for.
Another example is that the local authority may place restrictions on changes in use of the property (in planning terms). These should be defined explicitly in terms of what the property can be used for (permitted uses) rather than what it can't.
Restrictions around how the asset is used and run on a day-to-day basis are unlikely to be appropriate and may undermine the achievement of policy objectives behind the transfer.