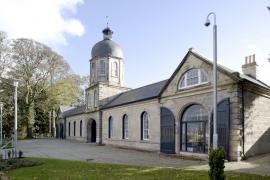 A robust assessment of the risks, their implications and likelihood of becoming a reality can only be carried out through close discussion with the community organisation that is seeking to take on the asset alongside a rational and thorough analysis of the business case. However, it should be acknowledged that risk is inherent in all forms of enterprise, and the existence of risk in itself is rarely a good reason to avoid community asset transfer. Only where risks are significant (in impact and likelihood of occurring) should the local authority consider conditions that restrict use or enable the 'clawback' of value.
Before introducing any clawback conditions over the transfer, it is prudent to investigate their potential value, through a simple cost-benefit analysis, to ensure the expenditure on legal resources can be justified. For example, where clawback is being considered over any financial gain from a change in planning consent, the value of such a condition will be the likely maximum uplift in value that may be achieved for a property (based on best achievable planning consent) minus the price paid by the community organisation for the property, the costs of meeting any planning conditions, and the cost of implementing the condition (e.g. legal fees). In most cases, therefore, such conditions are only likely to be justified where there is a sizeable discount given.
HM Treasury (2006) states that the use of such conditions must not unduly restrict the ability of the receiving organisation to maximise the potential of the asset as a base for sustainable enterprise. They should be proportionate to the real risks to the public pound, flexible and balanced against the opportunity costs they impose in terms of delivering wider public benefit objectives. Examples of poor practice include conditions that limit the proportion of floor space the community organisation can use to generate income from, or that disallow use of the asset for anything other than the purposes within the business plan at time of transfer. In general, it is recommended that where title conditions are used they be much broader than this in purpose and scope.
Community empowerment needs to be the fundamental aim behind asset transfer (see Scottish Government & COSLA Community Empowerment Action Plan, 2009), which also fits clearly with the wellbeing powers granted to Local Authorities under the Local Government in Scotland Act 2003.  You should also refer to Section 14 in the Community Empowerment (Scotland) Act 2015 see below. 
The needs and priorities of local communities can (and do) change over time, therefore what can be considered best value in any specific context will also be subject to change. Clawback conditions and restrictions on use should therefore be subject to regular review. Break clauses may also be beneficial.
With regard to standard securities (see below), these can inhibit the ability of the community organisation to raise finance against the asset - a key consideration if enterprise and sustainability are to be pursued. Therefore, practice has shown that local authorities may wish to consider taking second ranking within a ranking agreement between creditors.