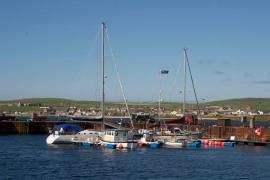 The capacity of partners, both in the community and public sectors, to engage actively in an asset transfer partnership determines the likelihood of success. A mixture of time and expertise are required to progress the transfer successfully. An understanding of community development approaches, property management, and business planning will all be required alongside other skills and expertise.  For relevant authority staff who are leading on the transfer, skills in facilitation and brokerage (both internally between departments and between the community organisation and relevant authority) will be needed.
In some cases, small community organisations that are relatively new can find it difficult to engage effectively given the capacity required. However this is not always the case, and many groups can call on an impressive array of expertise from within their community. Groups may also find that, once their intentions have been made public, there is increasing demand from local people for information or the opportunity to influence the plans for the asset. Responding to these demands will also require a considered approach and take time. Community sector partners may wish to conduct a capacity needs analysis before they consider taking on an asset.
National bodies such as Development Trusts Association Scotland, SCVO or the members of the Scottish Community Alliance offer support in terms of skills development and opportunities to learn from other community organisations who have successfully taken on assets. Larger community organisations or intermediary bodies (such as Third Sector Interfaces) may also be able to assist, and may provide a useful role in brokering relationships between the local authority and smaller organisations.