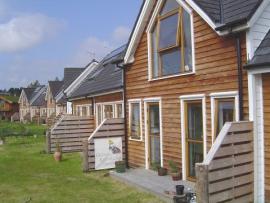 There are different starting points for the selection of an asset for transfer to a community organisation. In some instances the most suitable building or piece of land may be clear at the outset, but in other cases the obvious first choice may turn out to be an unsuitable one. Where there are several possible assets that might fit the bill, a site options appraisal can help inform the final choice.
Whatever the starting point, it is likely that serious negotiation needs to take place between all parties over the suitability of the asset, and the terms on which it can be transferred.   For example: whose responsibility it is to make it fit for purpose, is the title to be transferred or a lease entered into, and for how long? Working in partnership from the outset, in a spirit of mutual respect and with the long-term community benefit in mind, is the key to overcoming inevitable barriers and frustrations. You will need to manage the expectations of others, ensure your own expectations are realistic, and above all remain positive and calm.
You must align your approach to the provisions in Part 5: Asset Transfer of the Community Empowerment (Scotland) Act 2015 to ensure you are following all the legal requirements.
A robust business plan for the asset and the project is helpful as a means to gather the information to submit a legally binding Asset Transfer Request and if one is required, should be developed, used and owned jointly by all partners, and revisited throughout the process.