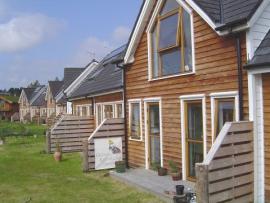 The Community Empowerment (Scotland) Act 2015 was given Royal Assent on 24th July 2015 and different parts of the Act will come into force at different times.  
Part 5 of the Community Empowerment Act introduces a right for community bodies to make requests to all local authorities, Scottish Ministers and a wide-ranging list of public bodies, for any land or buildings they feel they could make better use of.  They can request ownership, lease or other rights, as they wish.  
The Act requires those public authorities to transparently assess requests against a specified list of criteria, and to agree the request unless there are reasonable grounds for refusal. 
The Act sets out the key rights and duties and provides a framework for the asset transfer process.  Regulations and Orders set out more detailed arrangements for implementing the scheme.
The legislation came into force on 23 January 2017.
Guidance
Guidance has been developed for both relevant authorities and community bodies.  Relevant authorities are required to have regard to guidance issued by the Scottish Ministers in carrying out their functions in relation to asset transfer.  You can download the guidance notes below.
Asset Transfer Guidance for Relevant Authorities
Asset Transfer Guidance for Community Transfer Bodies
A summary guide is also available
Resources
A range of model forms and notices and case studies of previous asset transfer projects are also provided to accompany the Guidance.
More information on the introduction of the Act is available in the 
frequently asked questions
 section of the Scottish Government website.
Any comments or questions on the guidance can be sent to AssetTransferGuidance [at] gov [dot] scot