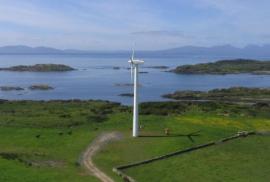 Part 3: Participation Requests
Participation requests will allow a community body to enter into dialogue with public authorities about local issues and local services on their terms.
Where a community body believes it could help to improve an outcome which is delivered by a public service, it will be able to request to a part in a process with the public service authority to improve that outcome.  This could include suggesting how service providers could better meet the needs of users, offering volunteers to support a service or even proposing the community body could take over the delivery of the service themselves.
Asset Transfer and Participation Request - In some  cases Participation Requests can lead to an Asset Transfer Request (see following page) because community groups may wish to take over the function of delivering a service locally, not just participate in influencing how it is delivered. In these situations taking on delivery of a service will require a property to allow the delivery to take place and therefore what began as an intention to influence could become a fully developed proposal to run services locally in previously publicly owned assets.
The public body must agree to the participation request and set up a process unless there are reasonable grounds for refusal.  At the end of the process the public body will be required to  publish a report on whether the outcomes were improved and how the community body contributed to that improvement.
Guidance on participation requests has been published  Part 3 came into force on 1st April 2017.