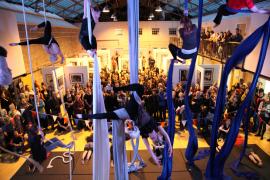 This section of the website explains the different approaches and provides links to tools and resources that help communities to take control of their own Community Place Planning process.
Place Planning involves everyone in gathering the relevant information and includes assessing; available resources, effective delivery of essential services, use and availability of physical assets and how these have an effect on service delivery to the people intended to benefit.  Findings of this assessment are then considered together to determine what, if any, action is required to ensure changes are made for the benefit of the whole community. 
There is evidence that much work is being done around facilitating more community input to planning across Scotland.  From the point of view of public body activity engagement appears limited and does not necessarily fully engage with all those in communities. 
The community engagement process, as understood by community controlled organisations should be strengthened and Community Planning Partnerships encouraged to open up consultation to a much wider audience when undertaking planning exercises around service delivery. 
There are different terms applied to the process of Place Planning. Three of the most common are:
Placemaking – often used by professionals e.g. architects and town planners
Community Planning – used by public bodies in Community Planning Partnerships who often create the outline of local development plans before consulting with the affected community
Charrettes - bring together the public, stakeholders and designers over a number of days to draw up proposals to make their towns and villages better places to live. 
Community Action Planning – used by communities, these are grassroots planning processes that lead to a community led and developed plan for the people that live in a place.  This process is the most effective way to determine that planning is designed and most effective for the people who live in a community.